I anxiously await citrus season every year and am so excited when the Satsumas and Clementines arrive at the market. My gag reflex was triggered when even thinking about eating another apple over the past few weeks. I am [semi] officially on an apple strike until next September.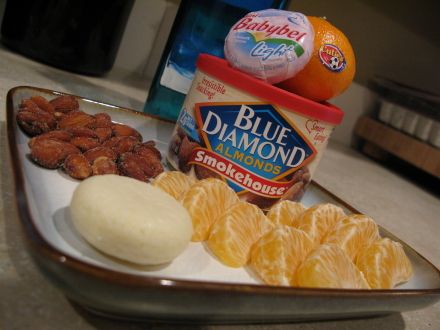 I also seem to have stopped eating "real" meals since we finished off the Thanksgiving leftovers and instead have opted for snack plates filled with
Cuties
,
smoked almonds
and light mini
Babybel
cheese wheels. There's something about peeling off that red wax … puts a smile on my face every time!
What are your favorite snacks? Please do share!